In case you aren't aware this was the message sent out by the Librarians when Brixham Library closed until further notice:
It is with great regret that we have had to let you know that in view of the latest guidelines, we are now unable to open for our 2 hour sessions; we understand how disappointing this will be for our customers but hope you understand that it's with a view to keeping you all safe.
Although Brixham Library will be closed until further notice…..The online library remains open 24/7 – visit www.torbaylibraries.org.uk for FREE ebooks, audiobooks and magazines. (if you don't know your PIN, then please give us a call – 01803 853870) We have the following available online:
Libby app – Download the Libby app Find your Library (Torbay Libraries) Enter your Library card number Borrow a title & start reading BorrowBox – Install the BorrowBox app Select your Library Service (Torbay Libraries) Activate with your Library membership Borrow eAudiobooks rb Digital – Download the app Select your Library Enter your Library Card number Choose a magazine to read.
We will be working and contactable via email at brixham.library@librariesunlimited.org.uk, Facebook, Twitter and the phone on 01803 853870 so please keep in touch. Borrowed items can be renewed online or over the phone. Our book drop letterbox is also available for returning items if you are out for a walk. Wishing all of our customers our very best wishes in these difficult times, we look forward to seeing you all again soon.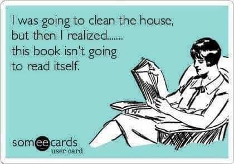 Looking to the future – Wanted: Childrens Jigsaws
Brixham Library has a small collection of jigsaws in the Children's Library which unfortunately, is depleting due to old age and missing pieces. If anyone has any children's jigsaws that they would like to donate to the library, they would be very much appreciated.
Head in the Clouds: 37 Years of Flying
Thanks to Kate & Bruce Graeme-Cook for their afternoon with us in the library. An inspiring talk about Bruce's career in flying followed by a 'must have' cream tea provided by Kate. We were so pleased that so many of you came along as the afternoon was a sell-out. So, this is an opportunity to thank everyone for their support.
An offer of IT Help
The following was received in my 'in-box' which I am pleased to pass on. Mike is a long standing FoBL member and many will already know of his genius with anything to do with IT. He says, 'at this strange time when we are all told to stay at home, technology is enabling us to stay connected with friends and family'.  If you are having problems with your laptops, tablets and phones Mike O'Donnell will try to help.  Give him a call on 01803 844013. Secondly, if there is anyone else out there with a similar interest and would also like to help please let Mike or myself know.
And finally…….